Pikeville Volunteer Fire Department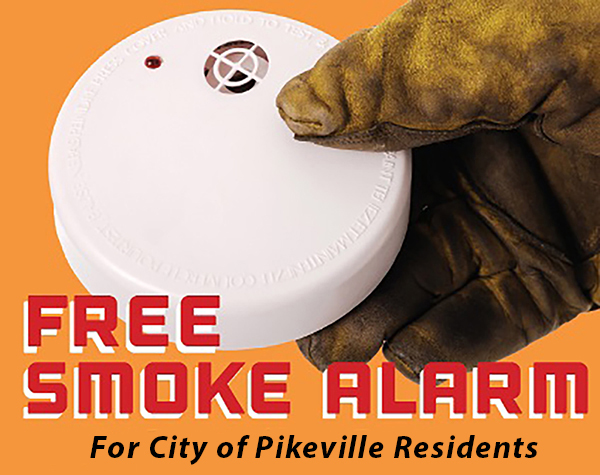 Pikeville Volunteer Fire Department participates in the "Get Alarmed, TN!" Program, which provides free smoke alarms to eligible residents.
"Get Alarmed, TN!" is a grant-funded fire safety education and smoke alarm installation program administered by the State Fire Marshal's Office (SFMO). Launched in November 2012, the program distributes fire safety education and 10-year sealed battery smoke alarms to participating fire departments. The fire departments then deliver the education and install smoke alarms in at-risk homes across the state.
Smoke Devices (aka "Bed Shaker") are available for free of charge for individuals who may be hearing impaired or hard of hearing.  These devices must be ordered on a case by case basis and installed by the fire department.
You may request a smoke alarm if you meet the following conditions:

You do not already have a working smoke alarm in your home.

The smoke alarms in your home are more than 10 years old.

You reside on the property in which you are requesting alarms.


The home is not new construction (new residential construction is ineligible for the program).
*Smoke alarms are not guarnateed. Pikeville Volunteer Fire Department is a participant in the "Get Alarmed, TN!" program.  This is a smoke alarm installation program only.  Alarms will not be shipped.  Pikeville Volunteer Fire Department will install the alarms in the residence once the request is processed.  All requests will be processed within 6-8 weeks.  Due to our staffing level we will only install alarms within our fire service district.  If you reside outside our district, please contact the department in your area for assistance.
Pikeville Volunteer Fire Department Service District
If you have any questions, or to set up a time for installation, please call the PVFD at (423)447-6222 or email us at CityofPikevilleFD@gmail.com.