Pikeville Volunteer
Fire Department
Pikeville Volunteer Fire Department
Our Mission
Our mission is to protect lives, property, and the environment while serving our community with courage, commitment, and compassion.
Our Vision
Our vision is to be a progressive organization that leads the community in public safety – the service we provide will be of the highest quality afforded to the citizens.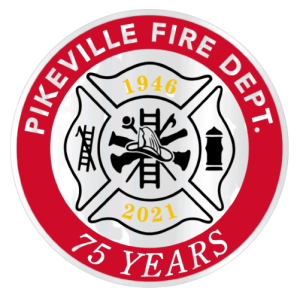 The Pikeville Volunteer Fire Department (PVFD) responded to about 124 calls for emergency service in 2022, providing both fire and emergency medical services to our citizens.  PVFD personnel also provided emergency medical services to the citizens outside the Pikeville City limits, along with mutual aid fire protection to our neighboring departments.  The Pikeville Volunteer Fire Department is an active member of two Mutual Aid Organizations. When requested by another county fire department, Pikeville Fire responds to any emergency scene in Bledsoe County through the Bledsoe County Fire Mutual Aid Association. In addition, the Pikeville Volunteer Fire Department is a member of the Sequatchie Valley Mutual Aid Association composed of 10 other Cities stretching all the way to South Pittsburg. As a member of both organizations, the department can either request aid or send aid in the form of apparatus, equipment, and manpower depending on the need and severity of the emergency.
In the Pikeville Fire Department's 64-year history, it has only had eight fire chiefs to date. The department's first fire chief was Sam H. Brown, followed by John T. Therrell, Alfred Holland, Bill Stephens, Charles Walling, William Holland, George E. Young, and currently Paul H. Swafford. As of January 2023, our department is blessed with 24 volunteers who have varying backgrounds and areas of expertise.
Paul Swafford, Fire Chief
Physical Address:
87 Municipal Drive, Pikeville, TN 37367
Phone:  (423) 447-6222
Email: CityofPikevilleFD@gmail.com
Recruit and Retrain
The Pikeville Volunteer Fire Department is continually seeking ways to recruit and retain trustworthy men and women who would like to volunteer some of their time to help our neighbors during an emergency. The department's membership meets every 1st and 3rd Monday night of the month (except holidays) at 7:00 PM central time. Our door is always open and we welcome anyone to stop by and apply.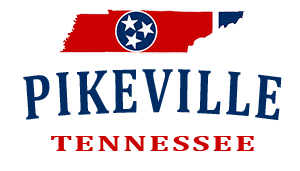 City of Pikeville
25 Municipal Drive
Pikeville, Tennessee  37367 423-447-2919