Pikeville, Tennessee
Human Resources
Responsibilities
The City of Pikeville Human Resources is an essential department that plays a crucial role in providing administrative and personnel support to all other departments within the city. One of their primary responsibilities is recruitment and selection, where they help find and hire qualified individuals to fill vacant positions within the various departments. This task involves advertising job openings, reviewing applications, conducting interviews, and making final hiring decisions.
In addition to recruitment, the Human Resources department also takes charge of training new employees and providing ongoing training programs for existing staff. They ensure that employees receive the necessary skills and knowledge to perform their job effectively and efficiently. This department also handles various personnel programs and policies, such as employee performance evaluations, employee recognition programs, and disciplinary actions. They ensure that these programs are fair, consistent, and in line with the city's goals and objectives.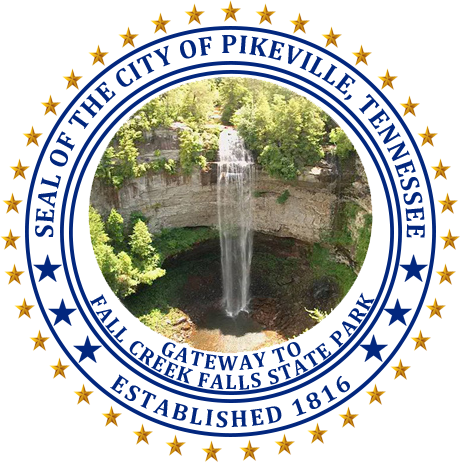 The Human Resources department is responsible for managing employee benefits, including health insurance, retirement plans, and paid time off. They ensure that employees receive competitive and comprehensive benefits packages to promote employee satisfaction and well-being. They also handle any concerns or issues related to these benefits, providing guidance and support to employees.
This department holds the crucial responsibility of ensuring legal and ethical decision making when it comes to policies and procedures. They stay up to date with labor laws, regulations, and industry standards, guaranteeing the city's compliance. They ensure that policies and procedures are equitable, transparent, and in accordance with local, state, and federal laws. They also handle any complaints or grievances from employees, investigating them thoroughly and ensuring fair resolutions.
Employment Opportunities
The City of Pikeville firmly believes in the principles of equal employment opportunity and is dedicated to creating a welcoming and inclusive environment for all employees. In line with this policy, the City follows a fair and unbiased selection process, focusing solely on an applicant's qualifications for a particular position. The City ensures that no candidate is discriminated against based on their race, color, religion, sex, national origin, age, political affiliation, marital status, disability, or genetic information.
The City of Pikeville is committed to providing equal compensation and ample opportunities for training and growth to all its employees, regardless of their background or characteristics. This includes the provision of equal chances for upgrading and promotion within the organization.
The City recognizes that individuals with physical disabilities should not face unnecessary barriers when seeking employment. Therefore, applicants with physical disabilities are carefully considered for positions related to their qualifications. They are assessed based on their ability to perform essential job duties satisfactorily, with or without reasonable accommodation. The City understands the importance of providing necessary accommodations to enable individuals with disabilities to contribute effectively to the workforce.
Employment Information
The City of Pikeville is proud to provide a diverse range of fulfilling career options, ensuring there is something for everyone. We invite you to explore the list of current job openings below and begin your journey towards a rewarding future with us.
Currently, there are

NO VACANCIES

within the City of Pikeville.  However, applications are kept on file for 6 months, and are always being accepted.
Employment Application
To submit an application for employment, please click on the "Employment Application" document on the right.  You may complete the application online and print it out to deliver it to the Human Resources Office; or you may print out the application and complete it by hand, before delivering it to the Human Resources Office, located at 25 Municipal Drive, Pikeville.
All Employment Applications are kept on file for 6 months.
Please note that only completed applications will be considered for employment. Incomplete or unsigned applications will not be processed. If you have any questions or need assistance with the application process, please contact the Human Resources Office at (423) 447-2919. We appreciate your interest in joining our team and look forward to reviewing your application.
Employment Benefits
Benefits for the City of Pikeville full-time employees are listed below:
Benefits offered by the City of Pikeville include:
Paid Holidays

Retirement

Sick Leave (12 days per year)

Uniform Allowance (some departments)

Vacation Leave (based on years of service)
Benefits offered by the State of TN –
Partners for Health

include:
Dental Insurance

Disability Insurance

Employee Assistance Program

Health Insurance

Vision Insurance

 
Employment Resources
At the City of Pikeville, we prioritize the well-being and job satisfaction of our employees. In recognition of the importance of a healthy workforce, we offer a range of extensive health and wellness benefits. These benefits are designed to support our employees in maintaining their physical and mental well-being.
We understand that access to timely and accurate information is crucial for our employees. To ensure that they have all the resources they need, we have compiled a variety of helpful documents, information, and links specifically tailored for City of Pikeville employees. This online resource hub serves as a one-stop-shop for our employees to access important information related to their health, wellness, and overall job satisfaction.
Whether it's information on available healthcare plans, details about wellness programs, or resources for mental health support, our employees can find it all in one place. We believe that by providing easy access to these resources, we can empower our employees to make informed decisions about their health and well-being.
We continuously strive to enhance the benefits we offer to our employees. We regularly assess and update our offerings to ensure that they align with the evolving needs and expectations of our workforce. By prioritizing our employees' wellness, we aim to create a healthy and supportive work environment where they can thrive both personally and professionally.
Links to Resources
City of Pikeville – Personnel Policy (currently being updated)
City of Pikeville – Substance Abuse Policy (currently being updated)
City of Pikeville – Safety Policy (currently being updated)
For further information or questions, please call 423-447-2919, ext. 104.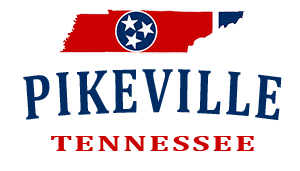 City of Pikeville
25 Municipal Drive
Pikeville, Tennessee  37367 423-447-2919