Pikeville's Historic District
Many of our buildings are listed on the National Register of Historic Places.  Take a stroll along Pikeville's beautiful Historic Main Street and go back in time to a slower, friendlier way of life.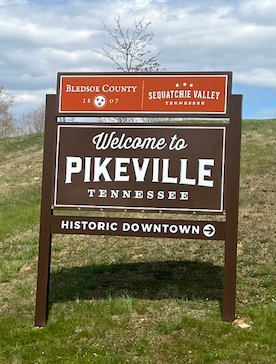 Welcome to Pikeville!!
Pikeville has a rich heritage, and nowhere does it show more than on Main Street.  Many beautiful homes exemplify the craftsmanship and style that yester-year allowed people building their homes.  It is clear when you visit the Historic District in Bledsoe County, that pride in craftsmanship was of the upmost importance.  These homes are renovated, many have chosen to refurbish the old rather than conceal those features with more modern fixtures.

The homes in the historic district definitely trace their roots to the southern styles prevalent at the time they were built.

The

Bledsoe County History Museum

is located at 108 Frazier Street, in the Dr. James A. Ross House, where you can find a colossal amount on the history of Pikeville, TN.
Below is a list of our Historic sties (as listed on the National Register of Historic Places) that you might want to visit while in our little community.  Our home is your home and we hope you stay awhile!

Bledsoe County Courthouse
The Bledsoe County Courthouse serves as the courthouse for Bledsoe County.  It was built with red bricks by the Fall City Construction Company and completed in 1909.  The building was designed by W.K. Brown & Brothers, an architectural firm from Chattanooga in the Classical Revival style.
It has been listed on the National Register of Historic Places since March 30, 1995.
LOCATION:  3150 Main Street
Bledsoe County Veterans Memorial
Honoring all who served and dedicated to the memory of those who made the supreme sacrifice.
This memorial was erected by the citizens of Bledsoe County.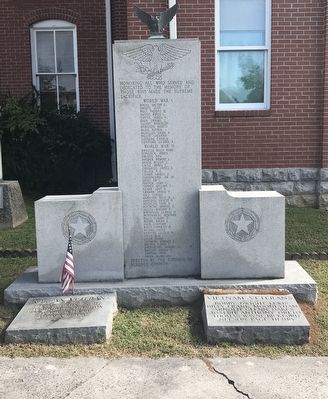 LOCATION:  3150 Main Street
Bellview School
The Bellview School is a rural schoolhouse built in 1928, later used as a community center.  It was built as a one-room schoolhouse but was meant to be ready for partitioning.  It was split into two rooms in 1941 and was used as a school until 1964.
It is a T-shaped building upon a stuccoed brick foundation.  It has a painted corrugated metal cross-gable roof and board and batten siding.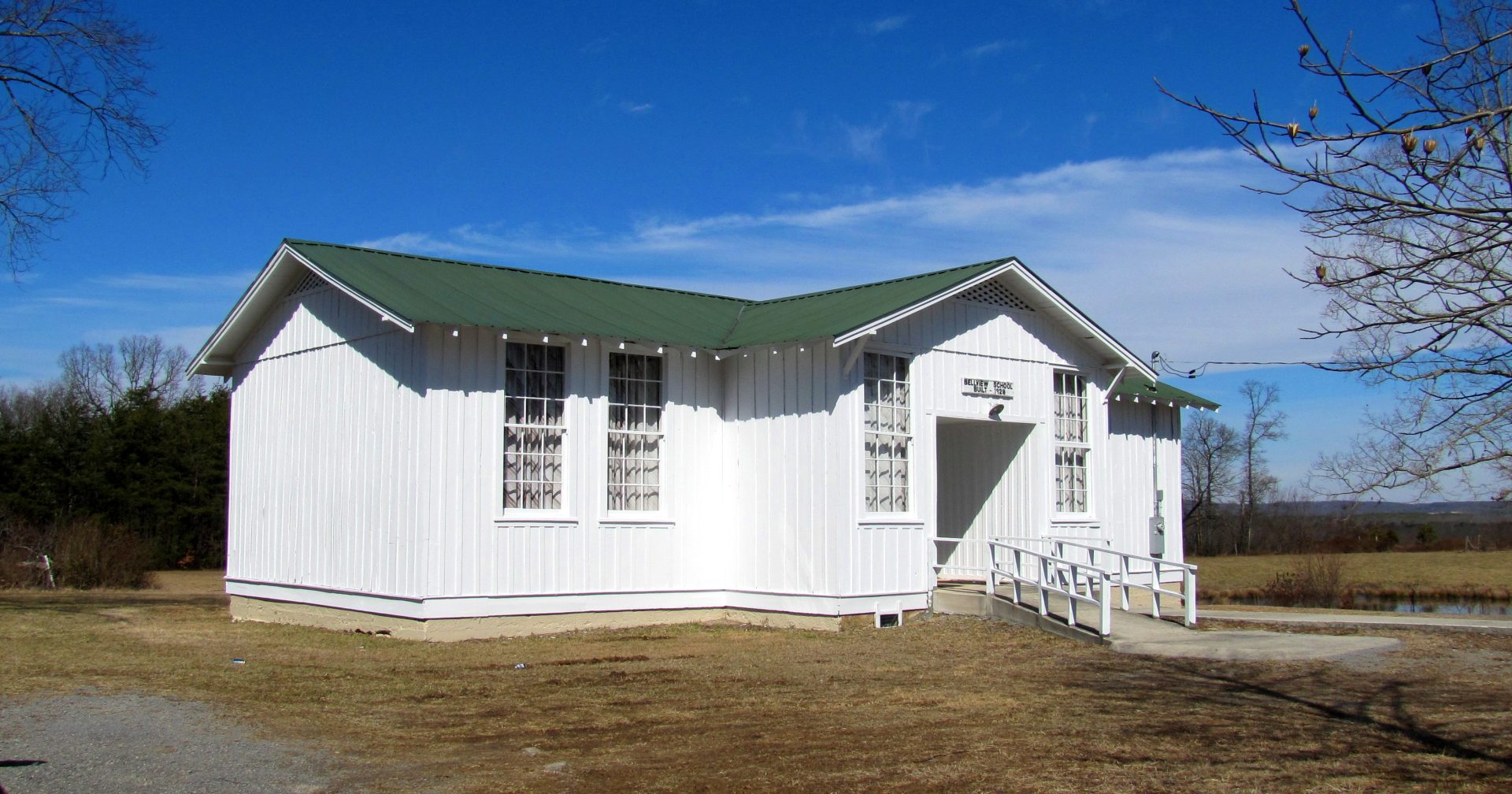 The Bellview School was listed on the National Register of Historic Places in 1999.
LOCATION:  State Route 101
Dr. James A. Ross House
The Dr. James A. Ross House was built in 1872 for Dr. James A. Ross, his wife Jennie Brown and their children.  Ross was a physician who served in the Confederate States Army during the American Civil War of 1861-1865.  In the postbellum era, he became a real estate investor.
The house was designed in the Folk Victorian style, a combination of Queen Anne and Italianate architectural styles.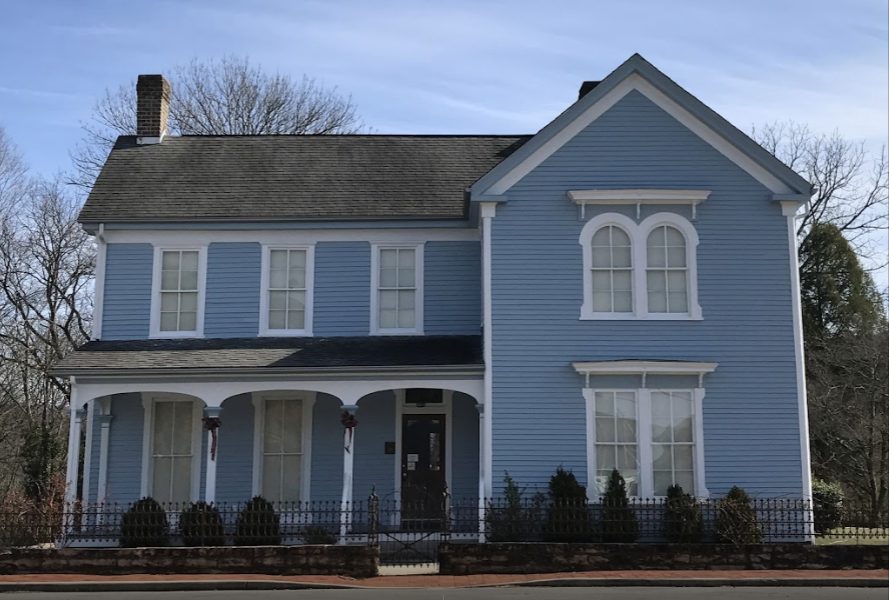 The Dr. James A. Ross house was purchased by Bledsoe county in 1997.  It has been listed on the National Register of Historic Places since June 25, 1999.
LOCATION:  102 Fraizer Street
Eliza S. Ault House
The Eliza S. Ault House was built in 1892 and are contributing structures in the South Main Street Historic District.  Few 19th century houses in Pikeville are as fine and historically important as The Eliza S. Ault House.  The Colonial Revival house features weatherboard siding, a truncated pyramid roof with gables, a corner porch with three milled round posts at each corner, and fish scale shingles in the gable.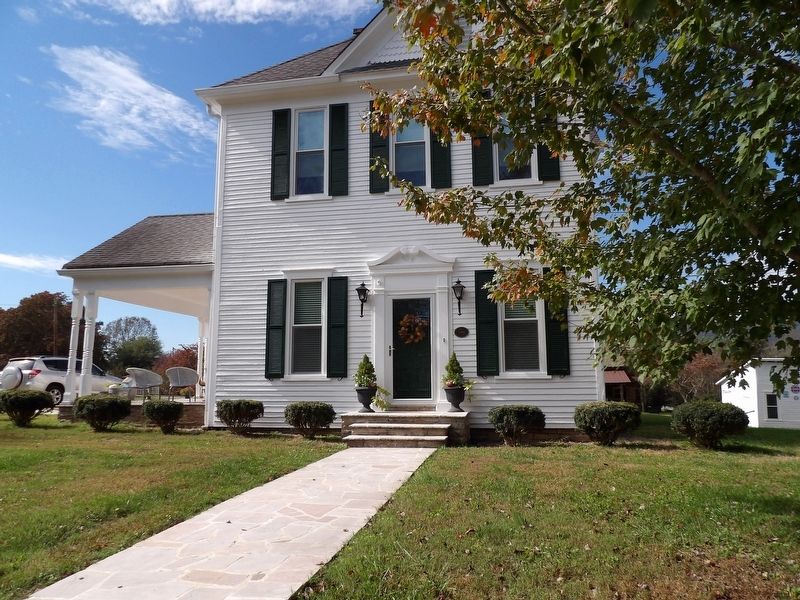 The Aults moved into the home in 1937.  Mr. Otto T. Ault died in 1954, and Eliza S. Ault in 1994.  Mrs. Eliza lived in the home alone all those years and took exceptionally good care of the house.  The focal point of the home is the famous Eliza bed.  The antique rosewood bed is ca. 1840 and was made by the master cabinetmaker, Prudent Mallard, New Orleans, Louisiana.
LOCATION:  2787 Main Street
Fred Roberson House
The Fred Roberson House, according to the National Register nomination, the two-story Tudor Revival house has a rectangular plan on a stone foundation.  It has stone siding, and asphalt shingle gable roof, metal casement windows, and a round arch doorway with round windows around the door.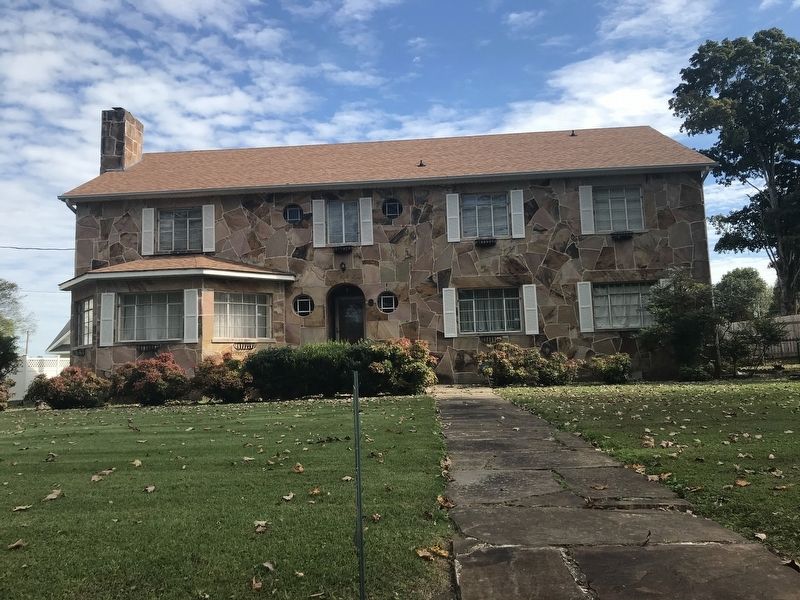 LOCATION:  2872 Main Street
Historic Bledsoe County Jail
In April of 1850, Bledsoe County approved the purchase of a lot from Samuel Roberson and Eliza Bridgman, daughter of John Bridgman, for fifty dollars to build a 40′ x 20′ brick building with a stone foundation, on the corner two blocks south of the public square on present day Frazier Street.  The cost to erect the two-story jail was $1,500 in 1851 and had a capacity to house five prisoners.  Sheriff Bird Thomas and Sheriff Nason Swafford served as the first two sheriffs in the new jail for its first two decades.  According to early records of the Bledsoe county Court, debt, assault and battery, public drunkenness, and various property disputes were among the most common offenses.  Non-violent offenders were held a the jail for a short period of time, especially due to the small confines of the jail cells.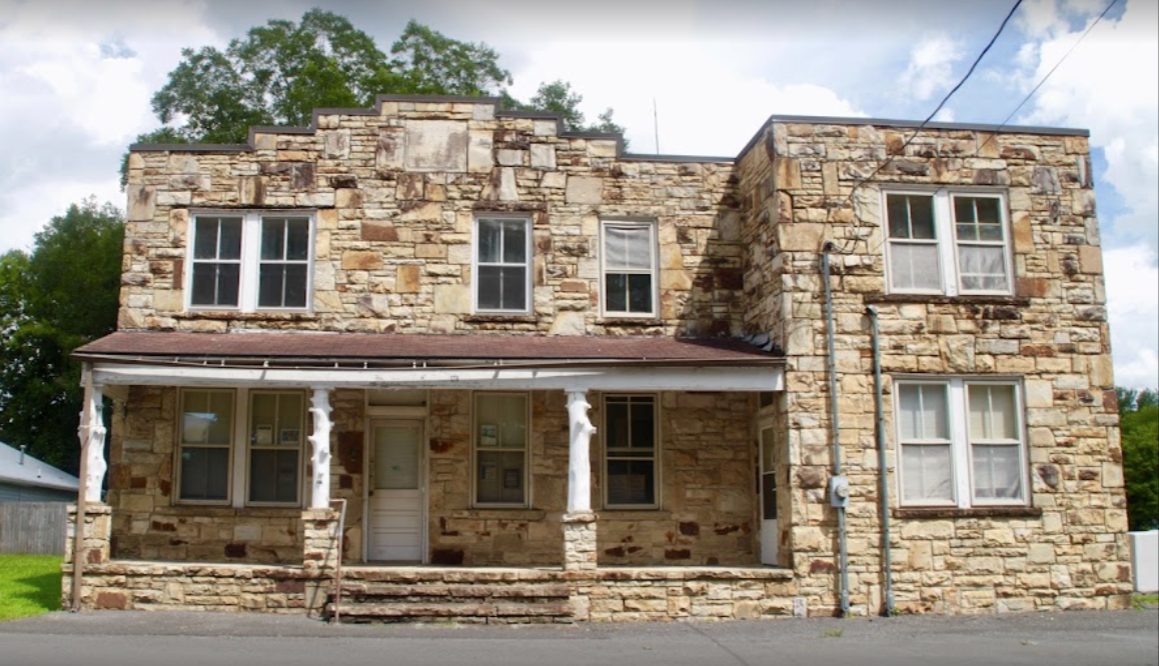 Renovations made around 1880, included installation of wooden doors, windows, a stairway, and wood floors.  The building was expanded with a new stone exterior in 1937. It was listed on the National Register of Historic Places, when it was still in active use as Bledsoe's County jail, making it the oldest operational jail in Tennessee.  At the time of its National Register listing, it had two stories and help up to nine prisoners.
LOCATION: 128 Fraizer Street
James Beriah Fraizer
Born in a house October 18, 1856, James Fraizer was elected Governor of Tennessee in 1902.  He was re-elected in 1904.  James Fraizer resigned in 1905, having been elected to the Senate, vice William B. Bate, deceased, and served there until 1911.  Defeated for re-election, he practiced law in Chattanooga until his death, March 28, 1937.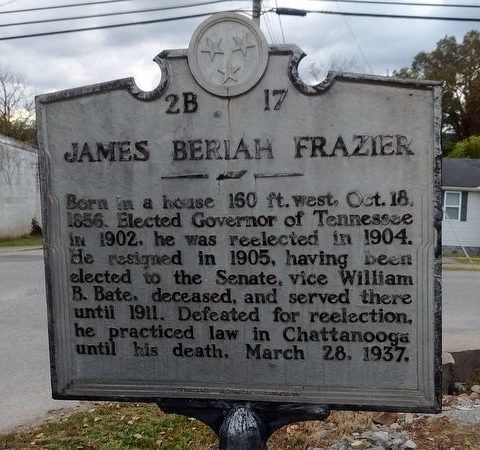 LOCATION:  Intersection of Spring Street and Grove Street
John Bridgman House
This house was built in 1815 for John Bridgman, a settler, and his wife.  Bridgman was a co-founder of Pikeville and he served as a member of the Tennessee House of Representatives from 1819 to 1821.  He was also a landowner and a slaveholder.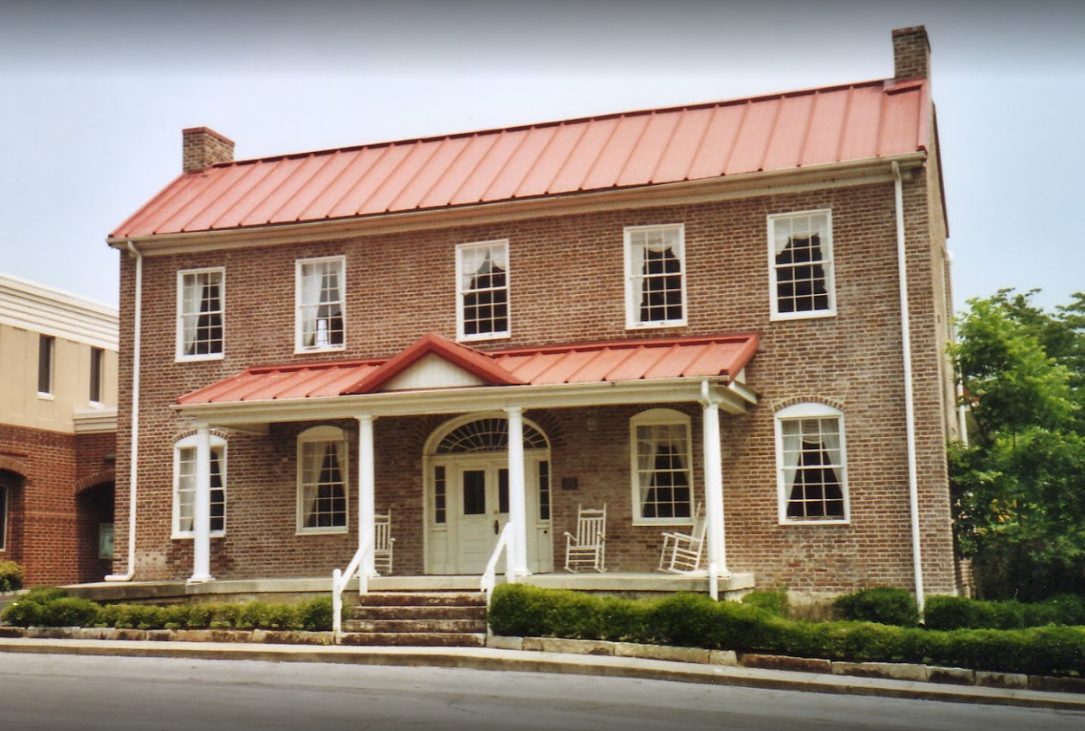 In 1869, the house was purchased by the wife of Union Army General James G. Spears.  It was owned by several families until 1992, when it was acquired by the First National Bank of Pikeville.  It has been listed on the National Register of Historic Places since June 24, 1993.
LOCATION: 126 East Spring Street
Lincoln Consolidated Rosenwald School
The Lincoln School is a former African-American schools that was listed on the National Register of Historic Places.  The school was built in 1925 with assistance from the Rosenwald Fund to house a black school that previously had been located in the Pikeville Chapel African Methodist Episcopal Zion Church.  The building design is characteristic of a Rosenwald school, with a gable roof, tall narrow batteries of windows, and short piers.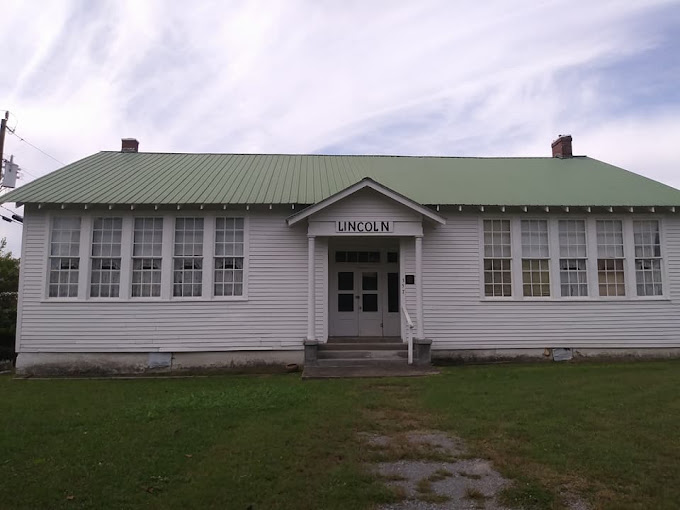 The school operated until 1965, educating children from kindergarten through grade 8.  It was listed on the National Register in 1993..
LOCATION: 457 Grove Street
Pikeville Chapel A.M.E. Zion Church
The church was built in 1870, during Reconstruction.  It was used by multiple congregations and also served as the community's black school until 1925, when a Rosenwald school (Lincoln School) was built.
A survey of Tennessee African-American churches conducted in the 1990's identified it as the oldest extant African-American church building in the state.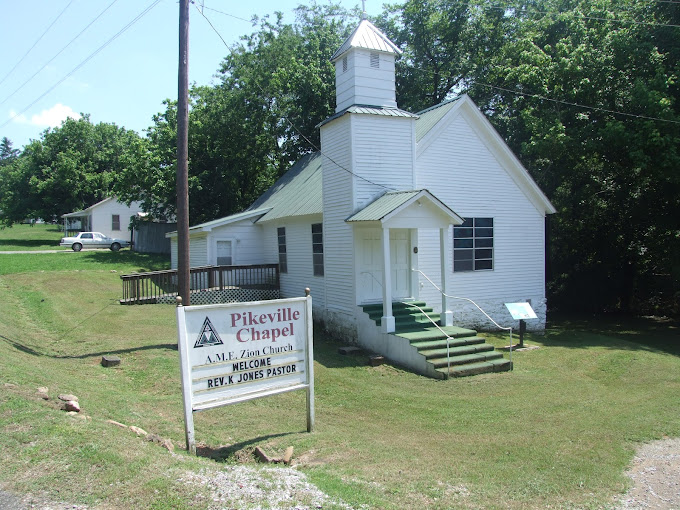 The church still houses an active congregation.  it was added to the National Register of Historic Places in 1999.
LOCATION:  East Valley Road
Pikeville During the Civil War
The site of the Bledsoe County Courthouse is the site of the first courthouse which was completed by 1821.  During the Civil War, in August 1862, Confederate Genearl Braxton Bragg led his Army of Tennessee north from Chattanooga to invade Kentucky.  A confederate veteran later state that "General Bragg and his army used the courthouse as a hospital" in August and September.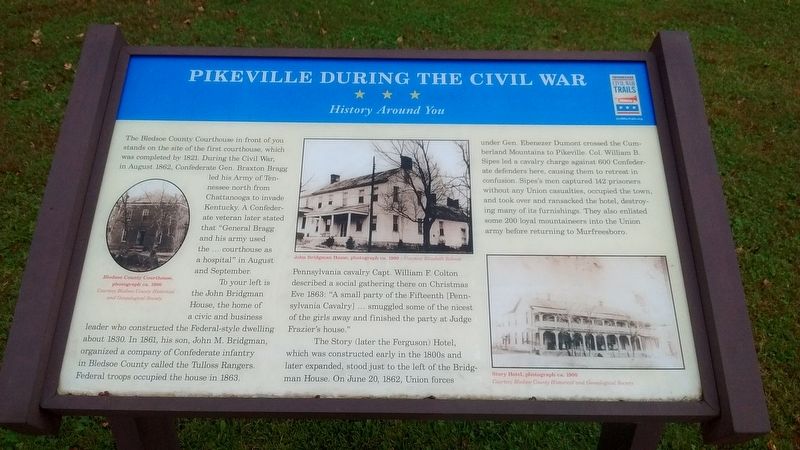 LOCATION:  3150 Main Street
Pratt House
The Colonial Revival house is a contributing structure in the South main Street Historic District.  According to the district's National Register nomination (which refers to it as the Will S. Lloyd House), it has an irregular plan, double-hung sash windows and an interior brick chimney with a corbelled top.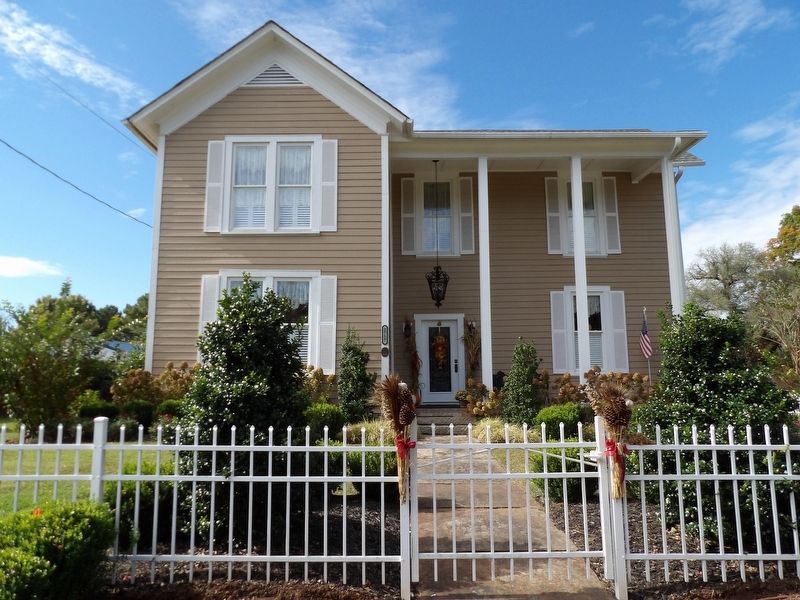 LOCATION:  2757 Main Street
R.E. Winsett
Gospel music publisher and hymnodist Robert Emmett (R.E.) Winsett composed many sacred songs, "Jesus Is Coming Soon: being the most well known, but his reputation rests more upon his publishing endeavor.  The R.E. Winsett Publishing Company produced more than 60 hymnals and reportedly sold millions of copies to churches, individuals, and singing schools across the country.
Born on a farm in Pikeville, on January 15, 1876, and raised in New Harmony, Winsett experienced a religious awakening at age 7 and began writing hymns.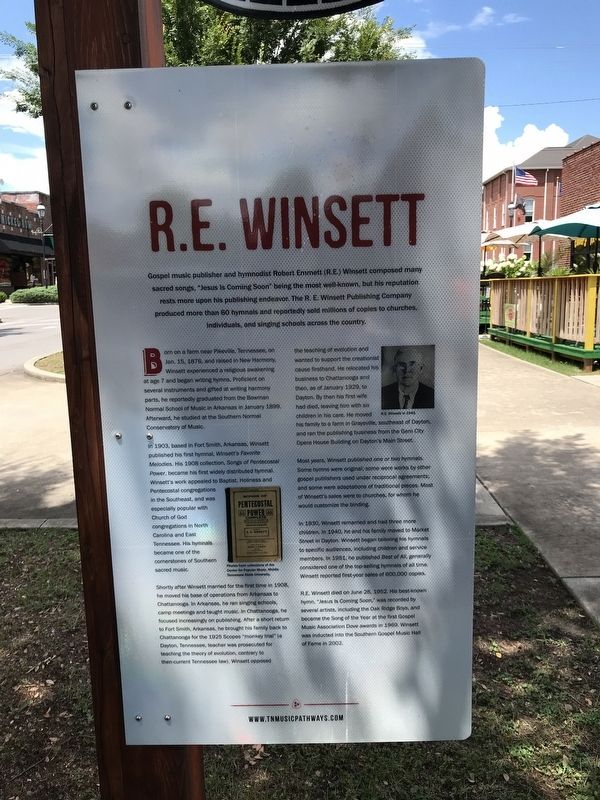 R.E. Winslett dies on June 26, 1952, his best-known hynm, "Jesus Is Coming Soon," was recorded by several artists, including the Oak Ridge Boys, and became the Song of the Year at the first Gospel Music Association Dove awards in 1969.  Winsett was inducted into the Southern Gospel music Hall of Fame in 2002.
LOCATION:  2872 Main Street
T.A. Pope House
The T.A. Pope House was built in 1906. This beautiful home, listed on the national Historic Register, is an example of the beautiful Classic Revival Style architecture, rich with character, steeped in history. The house has the original brick wall/cast iron fence around the property and a detached garage added in 1920.  The two-story Pope House features a wraparound porch on three sides, Corinthian and Ionic columns and double-hung sash windows.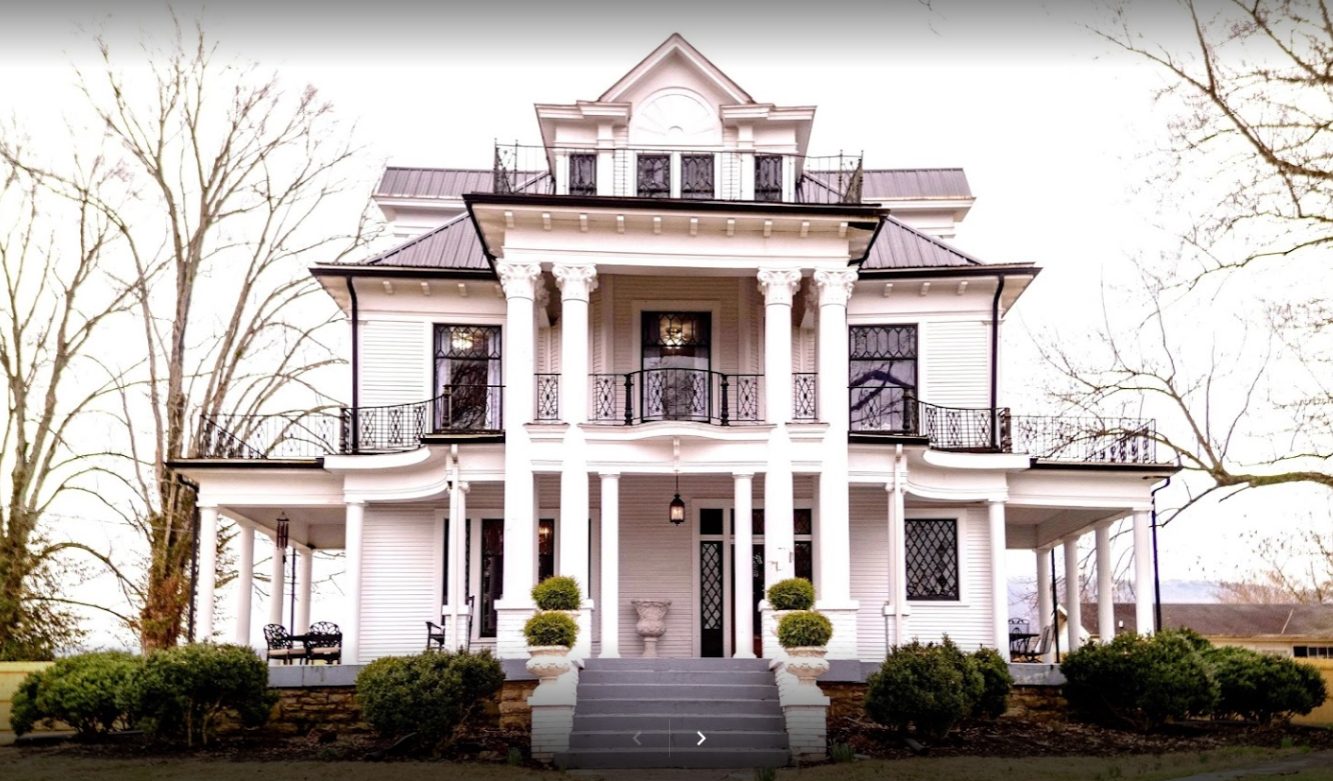 Thomas Alexander Pope was the president of First National Bank when he had the house built.  He died in 1965, at 91 years of age.  The home is now Red Bird Manor, a wedding venue and event space in the heart of historic Pikeville.
 LOCATION:  101 Oreto Alley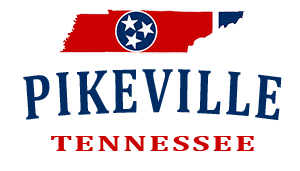 City of Pikeville
25 Municipal Drive
Pikeville, Tennessee  37367 423-447-2919