City of Pikeville
Natural Gas Department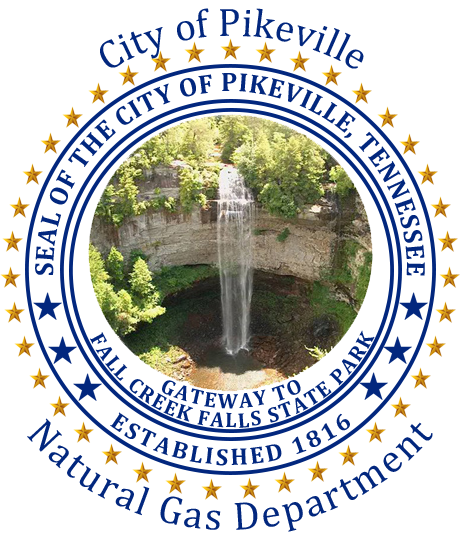 Natural Gas
The City of Pikeville Natural Gas takes its commitment to providing safe and reliable natural gas service seriously. We understand the importance of minimizing the impact on the environment while delivering this essential source of energy to our customers. To ensure the utmost safety and reliability, we employ trained and knowledgeable operation personnel who adhere to strict operational practices. This ensures that our operations are carried out with the highest level of expertise and care. 
As part of our distribution process, we have established an underground network of pipes that spans across Pikeville and portions of Bledsoe County. Through this network, we effectively and efficiently distribute natural gas to our customers. Our primary goal is to provide a seamless and uninterrupted delivery of natural gas to each household and business in our service area. We understand the importance of this energy source in meeting the daily needs of our customers, whether it is for cooking, heating, or other purposes. 
In order to enhance the awareness of our system, we are dedicated to providing comprehensive information and support to our customers. We believe that an informed customer is a satisfied one, and thus, we strive to educate our customers about our system and its operation. 
At the City of Pikeville Natural Gas, we are not only committed to meeting the immediate needs of our customers, but also in contributing towards a sustainable future. By providing safe and reliable natural gas service while minimizing the impact on the environment, we aim to create a greener and healthier community for generations to come.
Pipeline Awareness
It is crucial to be aware of natural gas pipelines as they could be present in your neighborhood or even on your property, despite being underground and often unseen. 
One of the simplest and most effective methods to identify the location of a pipeline is by observing pipeline markers. Pikeville Natural Gas, a reputable pipeline company, ensures the visibility of these markers by prominently displaying them in a vibrant yellow color. These markers serve as informative signposts placed strategically at various points along the pipeline's designated path, such as road crossings or railroads. By doing so, Pikeville Natural Gas aims to promote safety and awareness for those in the vicinity.

The markers themselves play a crucial role in providing essential information to the public. They proudly display the name and logo of the pipeline company, allowing individuals to quickly identify the responsible entity. Furthermore, they also feature important telephone numbers that can be used to contact a representative from the company. This ensures that anyone who may have questions or concerns about the pipeline can easily reach out to the appropriate authorities.
By employing this comprehensive marker system, Pikeville Natural Gas strives to maintain transparency and open lines of communication with the communities they serve. Recognizing the significance of these markers, individuals can rest assured that they are in the immediate vicinity of a pipeline and have access to the necessary information for any potential inquiries. Ultimately, the presence of these markers contributes to a safer and more informed environment for all those who reside near or interact with the pipeline right-of-way.
If there is a pipeline crossing your property, it is crucial to have the relevant information in the title report and property plat. These documents should clearly indicate the pipeline easement, which is the agreement between you and the pipeline company that grants them the necessary access to construct, operate, and maintain the pipeline. It is important to note that if a pipeline runs across your property, the right-of-way should always be kept free of structures and trees. These restrictions are in place to ensure safety and prevent any interference with the pipeline's integrity. If you require further details or have any questions regarding the pipeline on your property, please do not hesitate to reach out to us for additional information.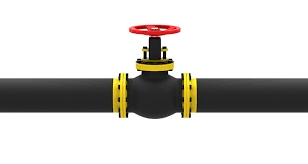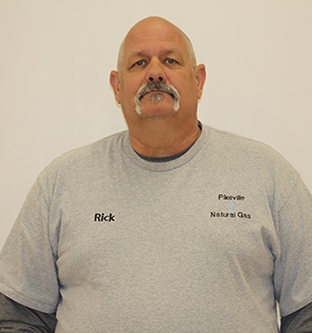 Rick VanWinkle
Supervisor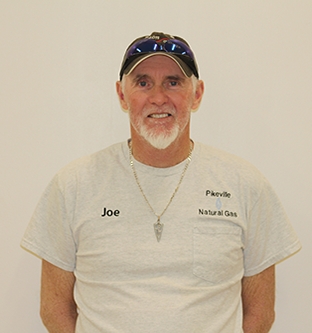 Joey Pendergrass
Maintenance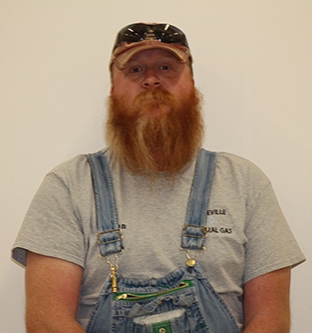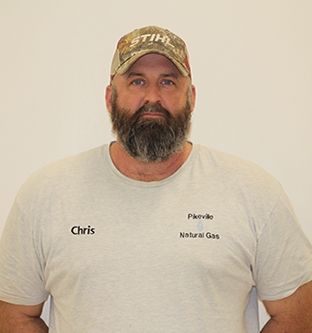 Chris Thurman
Maintenance
Customer Service:
Our Utility Customer Service team is here for you and ready to answer questions regarding your utility account, respond to your emergency, and help you save money.  From Payment Options, Starting a New Utility Service, Disconnecting a Utility Service, Transferring a Utility Service, to providing many other resources,  For all of your utility customer service needs, please visit our webpage: Utility Customer Service.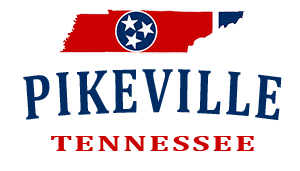 City of Pikeville
25 Municipal Drive
Pikeville, Tennessee  37367 423-447-2919