Pikeville Police Department
Protecting and Enhancing Small Town Life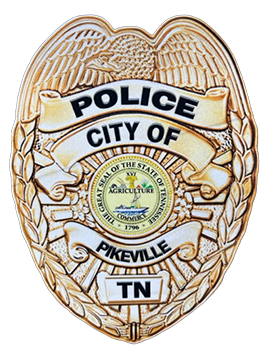 Requirements of A Police Officer
Becoming a Police Officer
If you are interested in becoming a Police Officer, you will need to learn about the requirements for becoming one and the process you will need to follow.  The "How to Become a Police Officer" guide provides important information for prospective cops, including comprehensive steps for becoming a police officer and the specific requirements.
Pikeville Police Officer Requirements
Be at least eighteen (18) years of age

Be a citizen of the United States, or a permanent legal resident of the United States who is an honorably discharged veteran of the United States armed forces pursuant § 38-8-105(d)

Be a high school graduate or possess its equivalent, which shall include a general educational development (GED(R)) certificate


Not have been convicted of or pleaded guilty to or entered a plea of nolo contendere to any felony charge or to any violation of any federal or state laws or city ordinances relating to force, violence, theft, dishonesty, gambling, liquor, controlled substances or controlled substance analogues

Not have been released or discharged under any other than honorable discharge from any of the armed forces of the United States

Have fingerprints on file with the Tennessee Bureau of Investigation

Have passed a physical examination by a licensed physician or a nurse practitioner or physical assistant

Have a good moral character as determined by a thorough investigation conducted by the employing agency

Have been certified by a Tennessee licensed health care provider qualified in the psychiatric or psychological field as being free from any impairment

Substance Abuse Test (subject to random controlled substance testing)

Valid Tennessee Driver's License
Essential Job Functions
Provides general public assistance involving criminal and non-criminal activities such as traffic accidents, street hazards, and other potential problems and hazards requiring law enforcement intervention; and collaborates with the community in addressing problems

.

Patrols and responds to a variety of criminal activities requiring law enforcement, intervention such as homicides, sexual assaults, robberies, property crimes, domestic violence, vice and narcotics related activities, crimes by and against juveniles, and other crimes; evaluates situation and determines the most appropriate course of action.

Pursues or apprehends suspects and criminals; makes arrests which may involve physically restraining or subduing individual(s) and possible use of deadly force; interviews and interrogates victims, witnesses, suspects, and other contact persons; and protects the crime scene for processing; and processes suspects.

Performs administrative duties in law enforcement, planning, and operations including preparing and presenting court testimony; training; maintaining associated case files; preparing and completing forms, narrative reports, and correspondence.
Required Knowledge, Skills & Abilities
Law Enforcement – Knowledge of the interpretation and application of laws, legal codes, court procedures, government regulations, and the democratic political process. Use of a firearm.


Safety/Security – Knowledge of common safety rules, regulations, procedures and practices to include effective restraint techniques, basic first aid and CPR.

Customer Service – Thorough knowledge of principles and processes for providing customer services.  This includes setting and meeting quality standards for services and evaluation of customer satisfaction.

Decision Making – Evaluates and responds quickly to situations in a firm and tactful manner while using integrity.  Diffuses emotional situations and offers solutions.  Considers the relative costs and benefits of potential actions to choose the most appropriate one.

Interpersonal Relationships – Develops and maintains cooperative and professional relationships with employees, managers, and representatives from other departments and organizations.  Shares knowledge with staff for mutual and departmental benefit.  Maintain a positive image for the City of Pikeville.

Judgment – Evaluates the best method of research and then exercises appropriate judgment in establishing priorities and resolving complex matters.

Communication – Ability to communicate ideas effectively, including the preparation of reports and logs.  Ability to listen and understand directions, information and ideas presented verbally and in writing.  Ability to handle a variety of customer service issues with tact and diplomacy in a confidential manner.  Must deal with people beyond giving and receiving instructions.

Time Management – Ability to plan and organize daily work routine.  Establishes priorities for the completion of work in accordance with sound time-management methodology.  Attends meetings, planning sessions and discussions.



  City of Pikeville
25 Municipal Drive
Pikeville, Tennessee  37367 423-447-2919