Explore some of our Best Moments Captured in Vibrant Photo Galleries, while embarking on a journey through our small home town.
Pikeville, Tennessee is a small town nestled in the heart of the Cumberland Plateau, where community events are an integral part of its lively spirit.  Throughout the year, various events are held here that bring people together in celebration, creating memories that are beautifully captured in photographs.
From the several summer events, including our Pikeville Summer Nights, Cruise-In's, a Star-Spangled Celebration of July 4th, to a week-long Rodeo full of events, followed by fall events, including our October Fall Festival and Boo-Bash, then rounding out our winter events with a hometown Christmas Parade through downtown.  These photographs of events held throughout the year, encapsulate the spirit of unity, traditions, and joy that define our close-knit community.
Pikeville Summer Nights is a series of fun and exciting events that take place during the summer months in downtown Pikeville. One of the most popular events is the Cruise-In, where classic cars and custom vehicles line the streets, captivating car enthusiasts and visitors alike. The atmosphere is vibrant with people admiring the exquisite craftsmanship of these beautiful machines. The night comes to an end with live music played at the Main Street Stage where people gather in their chairs and on blankets, with their family and friends, enjoying the warm summer evenings.

For those who enjoy dancing, Line Dancing on Main Street is a brand new event started this year. This event provides a great opportunity to learn new moves and enjoy some exercise while having a blast with friends and family. Everyone is welcome, regardless of their dancing skills, and it's a fantastic way to connect with the community.
Movie Under the Stars is another highlight of Pikeville Summer Nights. Families gather on warm summer evenings, blanket in hand, to watch popular movies projected onto a large outdoor screen at the Main Street Stage. From beloved classics to the latest blockbusters, these movie nights provide a magical and nostalgic experience for all ages.
As the stars and stripes wave proudly in the night sky, Pikeville hosts the Star Spangled Celebration for the 4th of July. This patriotic event is filled with music, entertainment, and a spectacular fireworks display that lights up the entire town. It is a time for neighbors to come together, celebrate their country, and honor those who have served.
In addition to the summer events, Pikeville also hosts a thrilling week-long Rodeo. This event is packed with heart-pounding action as cowboys and cowgirls compete in various rodeo events, such as bull riding, barrel racing, and calf roping. It provides a glimpse into the thrilling world of rodeo and is an event that shouldn't be missed.
As the temperatures start to cool and leaves change color, Pikeville gears up for its annual October Fall Festival. This festive event showcases local artisans, delicious food vendors, live music, and fun activities for the whole family. It's a wonderful opportunity to support local businesses and enjoy the beauty of the autumn season.
As Halloween approaches, Pikeville throws a spooky and fun-filled Boo-Bash. This event is for children and adults.  Anyone can come dressed in their best costumes to enjoy trunk-or-treating, hay rides, and themed games. It's a safe and exciting way for kids and adults to celebrate the holiday and create lasting memories.
Finally, the culmination of the year's events is marked by the hometown Christmas Parade through downtown Pikeville. With colorful floats, marching bands, and Santa Claus himself, the parade fills the air with festive cheer and marks the beginning of the holiday season.
PIKEVILLE EVENTS GALLERIES
Welcome to our gallery, where you can immerse yourself in the vibrant tapestry of events that unfold in Pikeville.  As you browse through these captivating snapshots, you will witness the harmonious blend of joy, excitement, and unity that permeates our small hometown life.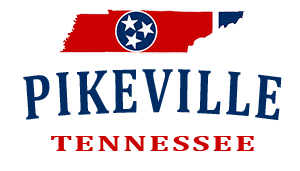 City of Pikeville
25 Municipal Drive
Pikeville, Tennessee  37367 423-447-2919