Location of Pikeville, TN
Pikeville is located at 35°36′27″N 85°11′29″W (35.607470, -85.191340). The city is situated in the northern half of the Sequatchie Valley, a deep, narrow, and fertile valley that presents as a large rupture in the southern Cumberland Plateau. The walls of the plateau, namely Walden Ridge and Little Mountain, rise prominently to the east and west, respectively. The Sequatchie River passes through the eastern section of Pikeville.
The primary highway running through Pikeville is U.S. Route 127, which connects the city to Crossville atop the plateau to the north and Dunlap to the south. In Pikeville, US-127 splits, with the main route running along Main Street through the city's business district and courthouse square, and a bypass running through a newer commercial area in the western part of the city. State Route 30, which connects Pikeville with Spencer and the Fall Creek Falls State Park area atop the plateau to the west and Dayton across the plateau to the east, runs congruent with US-127 through most of the city.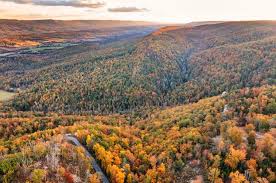 According to the United States Census Bureau, the city has a total area of 2.4 square miles (6.2 km2), all land.
From Chattanooga, TN – Take US-27 North to TN-111.  Veer left onto TN-111 North, towards Dunlap.  Take the exit US-127 (Rankin Ave. in Dunlap). Turn right onto US-127 North towards Pikeville.
From Knoxville, TN – Take I-40 West to exit US-127 South (Crossville/Hwy 127). Continue South on US-127 towards Pikeville.
From Nashville, TN – Take I-40 East to exit 288 to TN-111 South (Cookeville/Hwy 111). Turn left onto TN-285-East.  Continue East on TN-285 and TN-30 East towards Pikeville.